Geode w/Diamond Dangle Earrings (silver)
Earrings featuring a pair of natural agate geodes in hand crafted bezel settings suspended from long hook style closures. These earrings are statement making but simple enough to wear every day, sure to become one of your new favorites.
Product materials:
sterling silver (925)
Natural agate geode
Dimond Weight: 0.006 ct
Product measurements:
Earring Approximate Length: 2.2 inch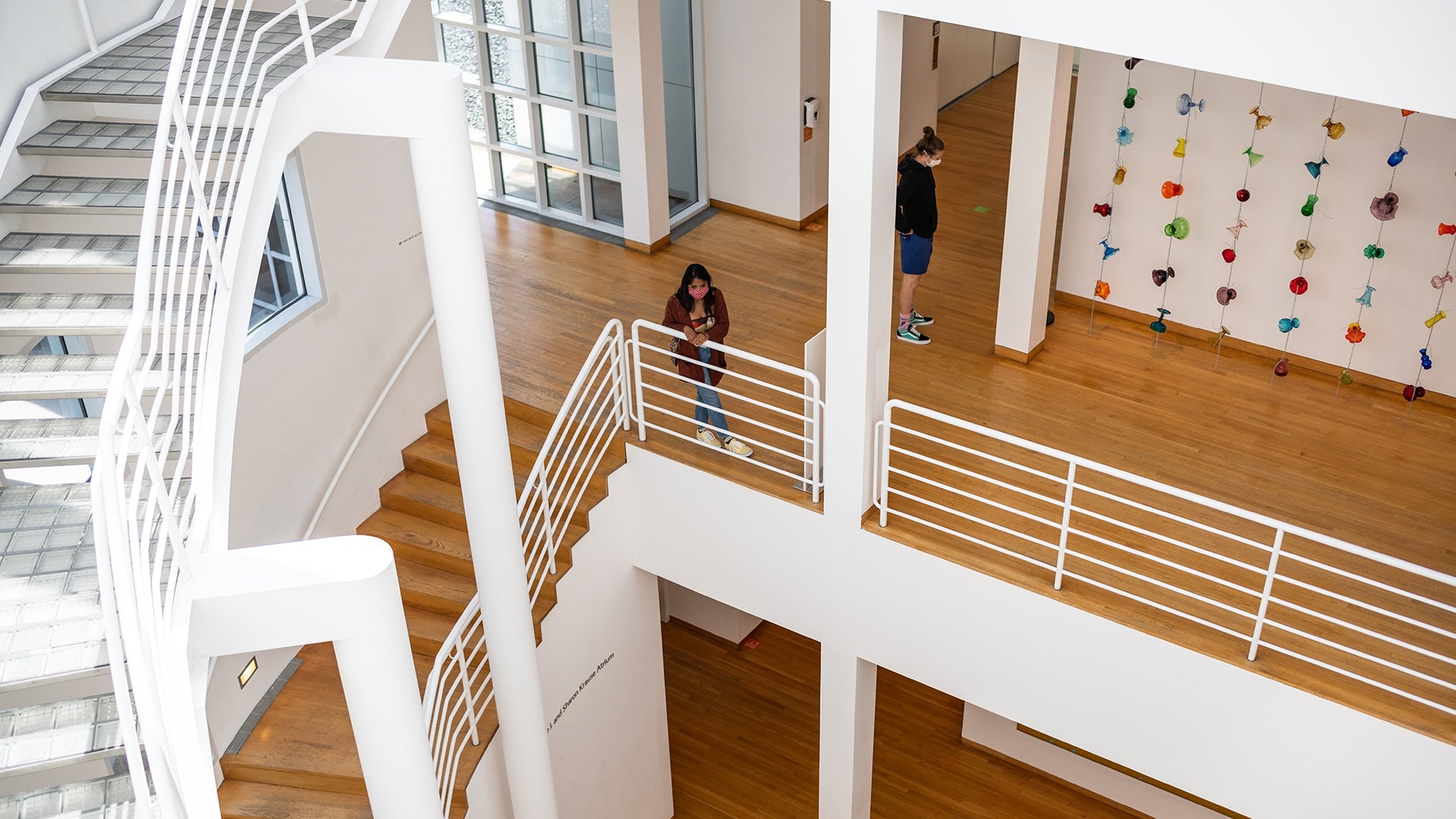 | Members only |
Members receive 10% off of books, jewelry, exhibition catalogues, and so much more.
To be considered an essential element of the community, the Des Moines Art Center must reflect the diversity of the place in which we live and work together. Museums tell and record the stories of humanity, and with an eye towards equity and inclusion, we live up to the standards of our mission and the expectations of our audience.