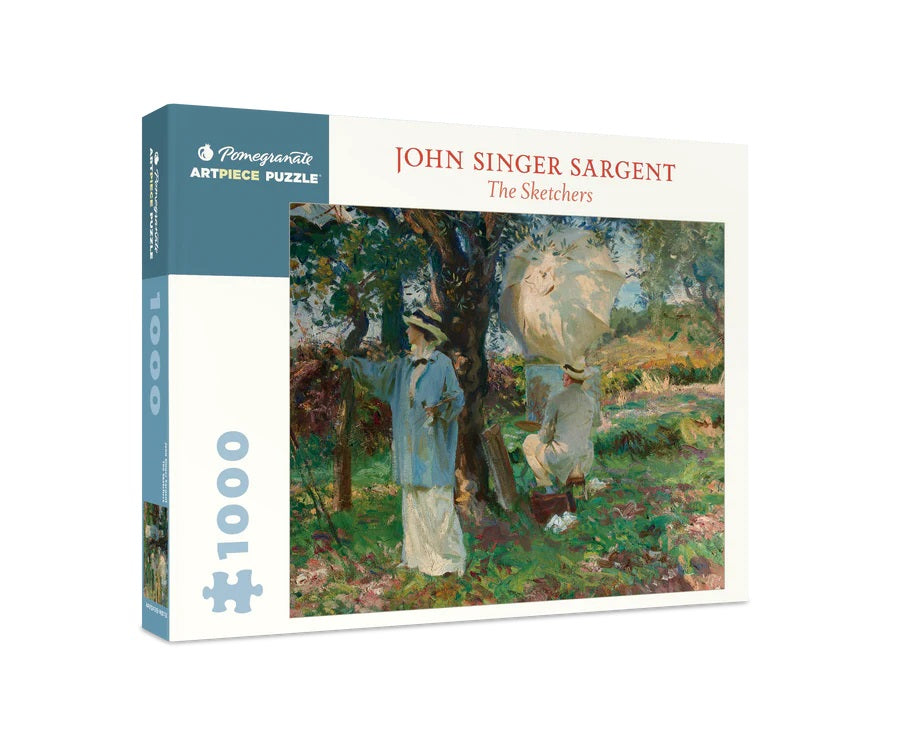 John Singer Sargent: The Sketchers 1000 Piece Puzzle
John Singer Sargent (American, b. Italy, 1856–1925) The Sketchers, 1913 John Singer Sargent traveled often with friends, and he liked to work outdoors in natural light. He created many Impressionist works of artist friends and family, which he called "painted diaries." In The Sketchers, Wilfrid de Glehn and Mary Foote are shown painting in an Italian olive grove. The play of light upon the ground, the parasol, and the figures reveals Sargent's genius in capturing a moment in time and place.
• Gather with family and friends for puzzle-piecing together!
• Our luxury puzzles are crafted with attention to every detail
• High-quality 250-GSM matte art paper for superior color, crisp details, and no glare
• Ribbon-cut thick board for snug fit and minimal dust
• Produced using thick recycled paper board
• Exclusive selection of art from museums and artists around the world
Published with the Virginia Museum of Fine Arts

Puzzle size: 25 x 20 in.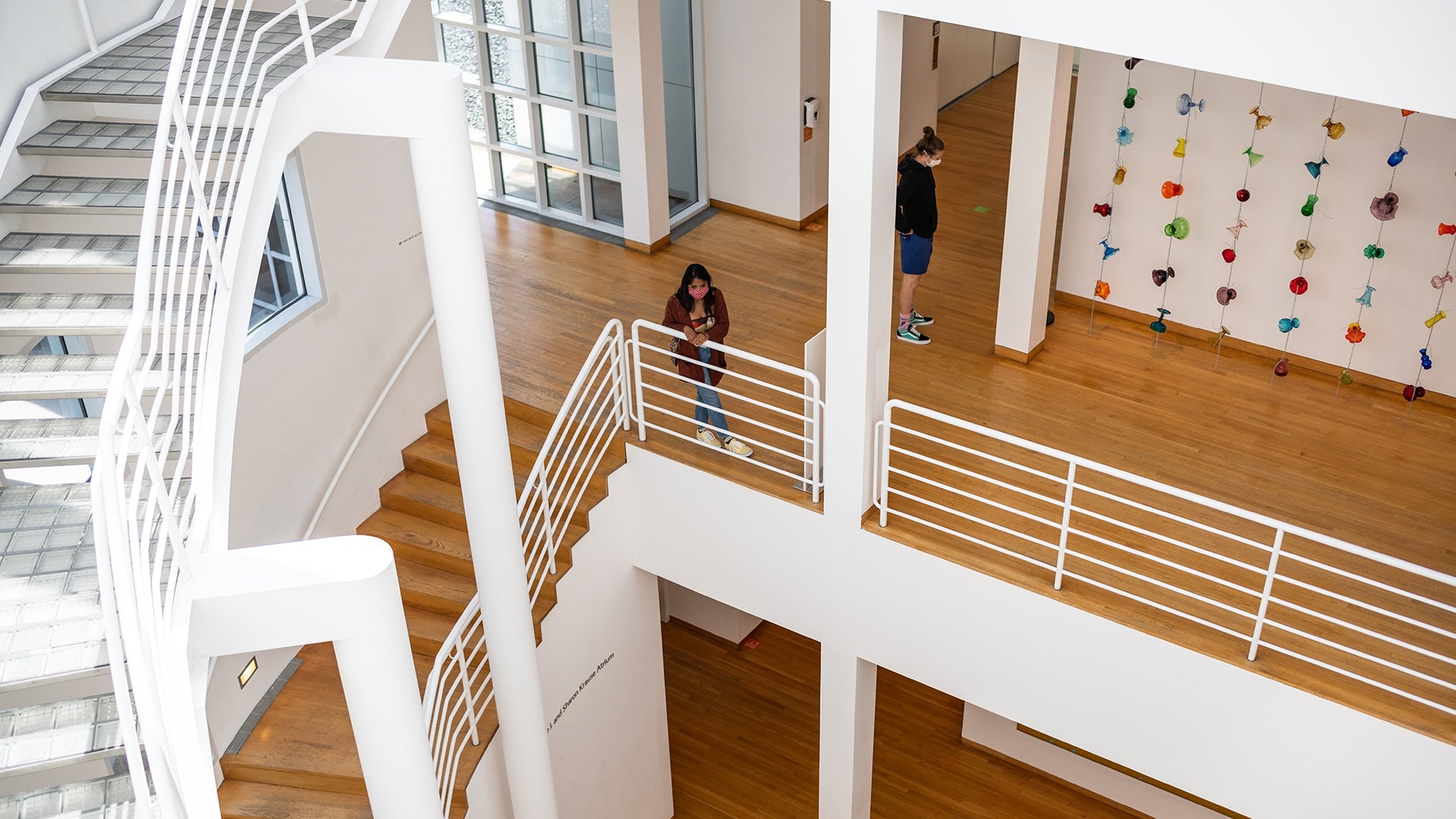 | Members only |
Members receive 10% off of books, jewelry, exhibition catalogues, and so much more.
To be considered an essential element of the community, the Des Moines Art Center must reflect the diversity of the place in which we live and work together. Museums tell and record the stories of humanity, and with an eye towards equity and inclusion, we live up to the standards of our mission and the expectations of our audience.